Standard Web Site Package

$1050.00
Up to 10 Web Pages
Design and Programming of your web site
Picture conversion to web format
One Year On the Internet
E-mail feedback for customers visiting your site.
Domain Name Registration (www.yourcompany.com) with email and WebMail access for 5 accounts.
Hit Counter to measure visitors to your site.
Placement in the larger internet search engines
Monthly Web Site Visitor Statistics
Minor updates and changes to your site during the year
Additional Webpages at $50.00 per page.
Not sure what website design you want for your company? Click Here to review a portfolio of options.
For Your Composite Industry Related Company
Three Month Banner Ad on Worldwide Composites Search Engine
Priority Placement in the Worldwide Composites Search Engine!
Mention in the Worldwide Composites Email Newsletter with over 12,000 members.

Piggyback exposure from our advertising in periodicals such as the SAMPE JOURNAL, Aviation Week and Space Technology, ACMA Magazine and our own newsletter.

Our staff has over 30 years experience in the composites industry (non-computer related) to help with the technical aspects of your pages. We know the product, we know the people. An advantage you get that no other Web Site Provider can offer!

Ready to Go ?

$500.00 deposit, Visa/MC/AMEX, Domain Name Registration, email and webmail within 2 days. 10 Page site up and running within a week. We can move this fast if you have your website information ready! Contact peterg@deltronix.com 949-380-8969 x6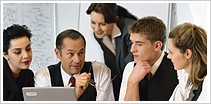 Deltronix Enterprises makes the Internet a Useful Business Tool
All Our Services are
fully managed
on our own
IN-HOUSE Data Center
. We don't outsource our services. One phone call gets you in touch with personnel that can immediately help you with any problems/changes/updates that may arise with your managed services.
Customization Options

FTP sites
Online Quote Forms
Online Order Forms
Questionnaire Forms
All types of E-Commerce and Business to Business Solutions
Secure Customer, Employee / Sales Rep Access
Business Card CD's of your website.
We can program almost any desired function into your website. What do you have in mind ?
Complete turnkey WWW sites at your location with integrated internet or telephone access for your employees.
Our clients can use our network / computer management experience to benefit their own company. We offer onsite network configuration & administration, computer maintenance and custom computer builds. Ask us !

Applied Composites, LLC provides highly innovative composite product engineering and manufacturing methodology/equipment experise. We produce results — designs, prototypes, first articles and production manufacturing services,
as well as turnkey manufacturing perations/facilities. Applied Composites works on a contract/purchase order basis. We select, assemble and lead a specific team of personnel and resources for each application. Our projects are conducted on a confidential basis.
http://www.appliedcomposites.net

J.D. Lincoln Inc. manufactures Adhesive Films, Solution Coated Woven Prepregs, Hot Melt Woven Prepregs, Solution Coated Unidirectional Prepregs, Facesheets, Paste Adhesives, Foaming Core Splice Adhesives, Insert Potting Compounds, Core Edge Fillers, Artificial Stone Veneering and many other specialty
products for the Composite Materials Industry.
http://www.jdlincoln.com
Check Search Engine Placement
Herzan specializes in solving vibration and acoustic problems for extremely sensitive instruments. This website offers you access to our full product line specifications and applications including optical tables and benches.
http://www.herzan.com
Check Search Engine Placement
Orange County SAMPE Chapter
The Society for the Advancement of Materials and Process Engineering - SAMPE - Orange County California.

http://www.ocsampe.org

Worldwide Composites Search Engine
The largest database of composite material websites on the internet. Programmed and maintained by Deltronix Enterprises.
http://www.wwcomposites.com
Check Search Engine Placement
& Many More!